Gary Stockdale
You might know Gary as a two time Emmy® nominated Composer / Arranger / Conductor, the man who brought you the PENN and TELLER: BULLSHIT! theme music, the score for the best damn movie ever made: The Aristocrats, or maybe as the guy in one of several of the bands he's in.
I know him as the funny talented musician who has worked on a ton of movies and TV shows I love, and his work on (the best ever) variety series Penn & Teller's Sin City Spectacular.
Gary Stockdale - Stockdale Sound
Here's the boobs!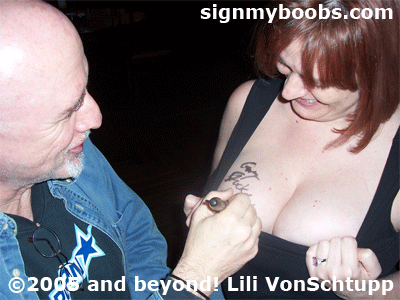 Posted by lili at February 05, 2006 08:24 PM